This pillow is made out of left over fabric from my bridesmaid dresses as well as a T-shirt refashioned into ruffles.
T-shirt ruffles
Sewing on the ruffles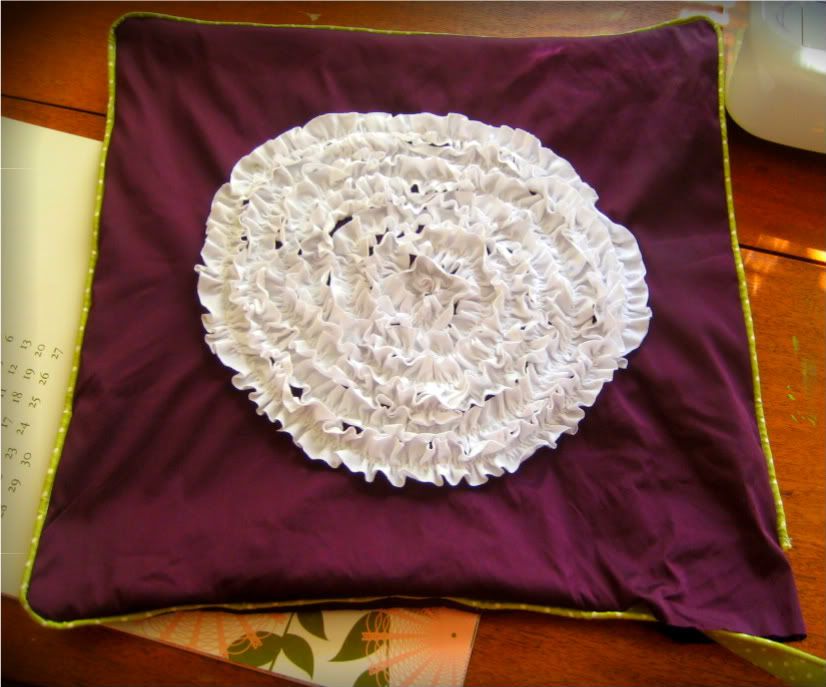 Before stuffing the pillow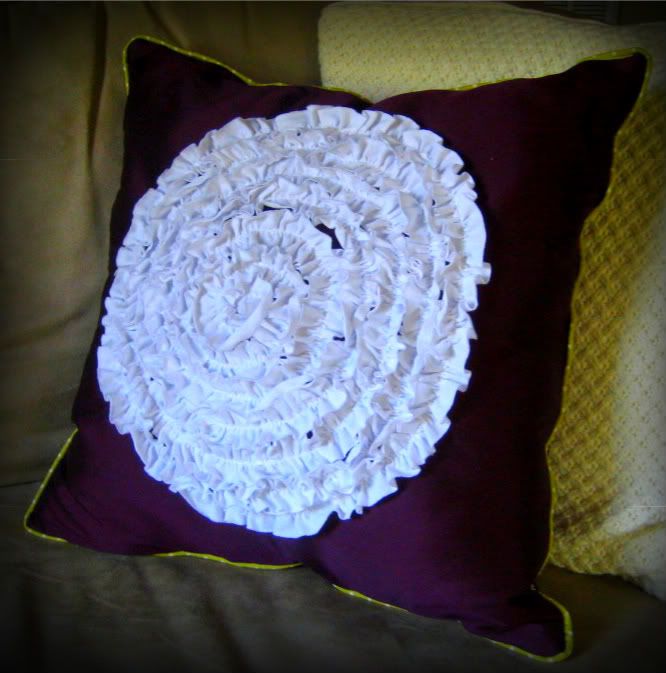 Front
Back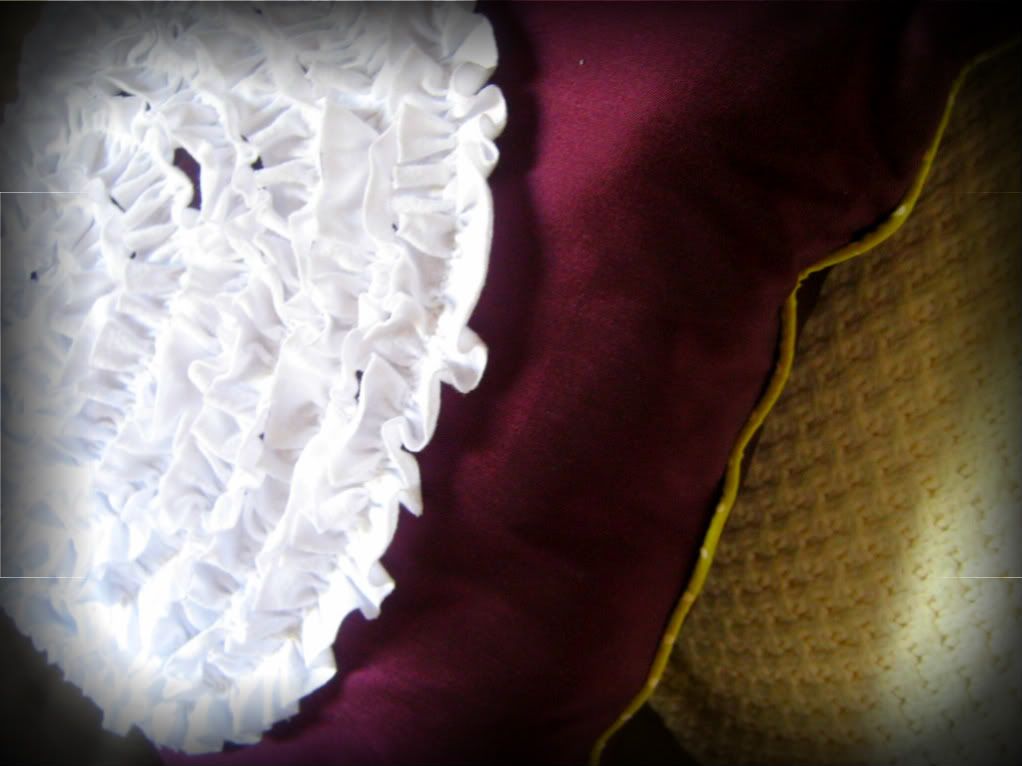 Ruffle close up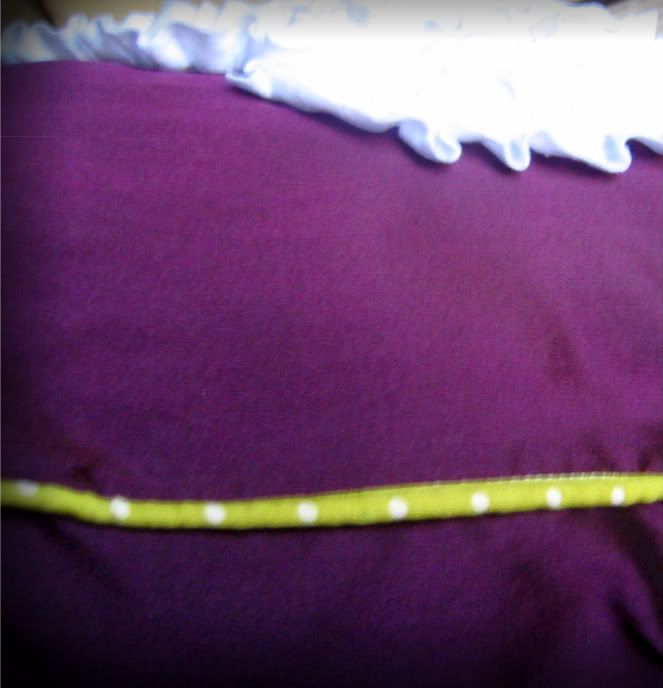 Piping detail- green with white polka dots
This pillow is now available for sale at TheFolksArt store in downtown Milledgeville, GA and on
Etsy
. Coming soon in different color options! Send me an email if you have any color suggestions!